Your African Safari Adventure Awaits
The birthplace of humankind, Africa is a trove of natural and cultural treasures. Experience the thrill of watching lions on the prowl. Share a breathtaking encounter with those most gentle of giants, the elusive mountain gorillas. Try your hand at traditional Maasai archery or cut a rug with Intore dancers.
Explore our diverse destinations.
Tanzania
Famous for its Serengeti wildlife, Tanzania offers a stunning variety of terrains—from Mount Kilimanjaro to Zanzibar's white-sand beaches.
Rwanda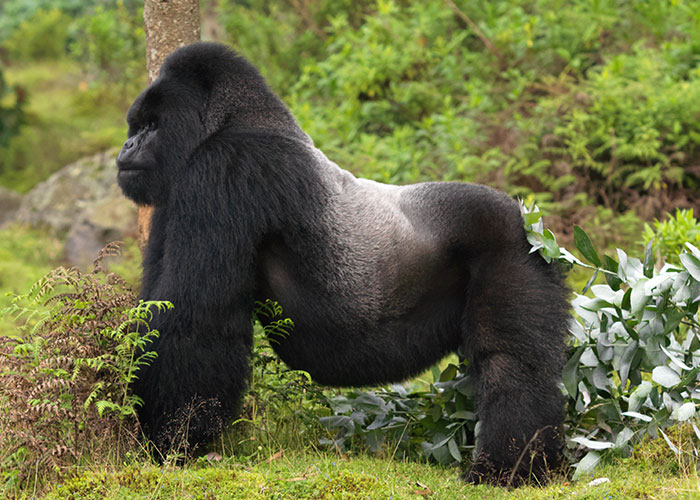 Home to mountain gorillas and golden monkeys, Rwanda is a leader in wildlife protection and eco-conscious African travel.
Uganda
The Pearl of Africa, Uganda is teeming with waterways that attract an array of African wildlife and is one of the few places to see chimpanzees in the wild.
South Africa
From coral reefs to bush treks to relaxed escapes in the Winelands, southern African's largest country offers one-of-a-kind cultural and wildlife adventures.
Botswana
Botswana boasts Africa's highest elephant population and a stellar commitment to conservation, creating unrivaled wildlife-viewing opportunities.
Victoria Falls
No photograph can begin to depict the breathtaking reality of
the world's largest curtain of water. Victoria Falls must be seen to be believed. 
Namibia
An ageless realm of sand dunes, petrified forests, desert elephants & impeccably preserved prehistoric art, Namibia is a land beyond imagining.
Mozambique
Crystal blue waters, tropical sun, and ocean breezes: the coast of Mozambique offers an ideal refuge for post-safari rest and rejuvenation.
Seychelles
Seychelles' 155 islands offer glittering white sand beaches, coral reefs bustling with life, and endemic fauna seen nowhere else.
Great Wildebeest Migration Map
The largest and longest overland migration on earth, the Great Wildebeest Migration is a year-round trek taking two million wildebeest and countless zebras and antelope from the southern Serengeti to the Maasai Mara and back.
Opportunities abound throughout the year to follow the herd as it seeks fresh grazing. January and February are usually ideal times to see newborn calves, as hundreds of thousands of wildebeest mothers give birth during this season. Select a month to forecast the wildebeests' route, then contact us to schedule your Great Wildebeest Migration safari.
Ready to start planning your once-in-a-lifetime trip to Africa?
Request a 1-on-1 video or phone consultation today!
Sign up for the Ujuzi Newsletter! 
From top travel tips to innovative safaris and conservation movement, get INSPIRED to plan your next African safari!